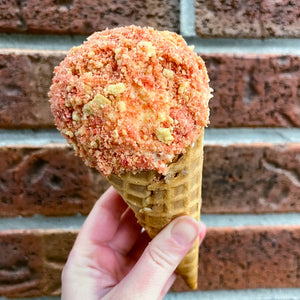 MacKay's Bakery
MACKAY'S BAKERY | The Strawberry Cheesecake Crunch Cone
Regular price
$12.50
$0.00
Unit price
per
The Strawberry Cheesecake Crunch Cone
Because why wouldn't you upgrade your cone?
Description 
Waffle cone, coated with Belgian white chocolate, stuffed with whipped fresh cheesecake and topped with strawberry shortcake crumbles — just like an old fashioned Good Humor ice cream bar! 
Order Information
Pick up in Pickering on Saturday, May 13 from 9 a.m. - 12 p.m. 
---